About
CACHE will help define the state-of-the-art in molecular design by providing unbiased, high quality experimental feedback on computational hit-finding predictions.
To this end, CACHE will initiate a new hit-finding benchmarking exercise every three months. These public competitions (challenges) will have the added benefit of identifying new chemical starting points for biologically interesting targets. Each competition will focus on a new protein target representing one of five possible challenges in hit-finding, based on the type of target data available.
Participants will use their computational method to predict hits that will be tested experimentally by CACHE. Each challenge will involve two cycles of predictions in order to give participants the opportunity to incorporate learnings from the first round into their designs. At the end of each challenge, CACHE will release all data, including chemical structures, to the public.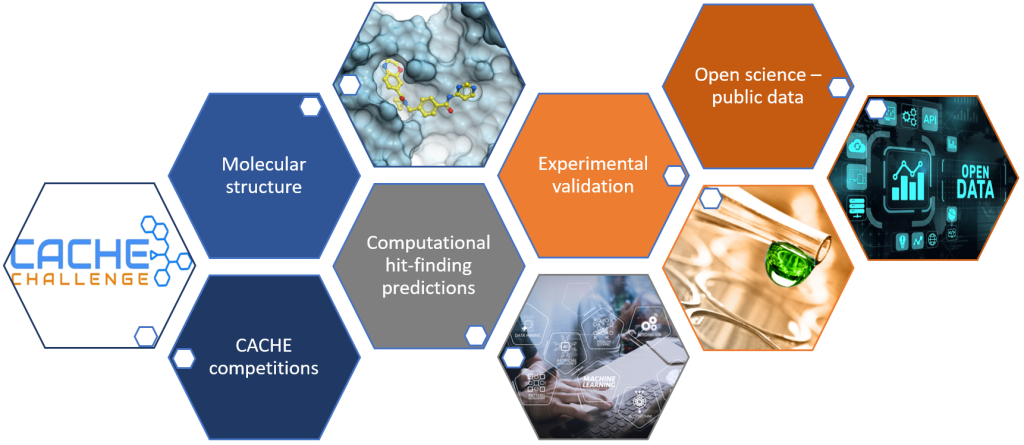 To be added to our mailing list and keep up-to-date with CACHE, send an email to cachenews@thesgc.org